In the monitoring mode you can control the fulfillment of routes planned. The driver just need to install Routing Reparto's app in his phone.
The app works on android systems. To download it requires a user that you can only access when you have hired.
1. When the workday begins, the driver opens the app and finds the planned route already loaded in it.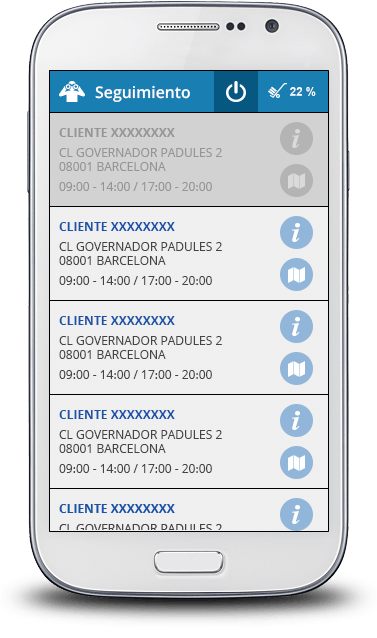 3. Throughout the day, Routing Reparto will store the GPS position of the driver and the visits made.
2. After the visit, the driver does the checking of the visits made and those left.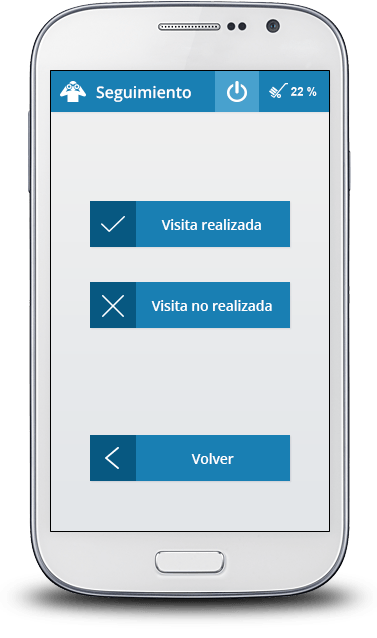 4. You can add a review and enter the name of the person visited.
5. The app calculates on the map the best route to get to each client, from the driver's location.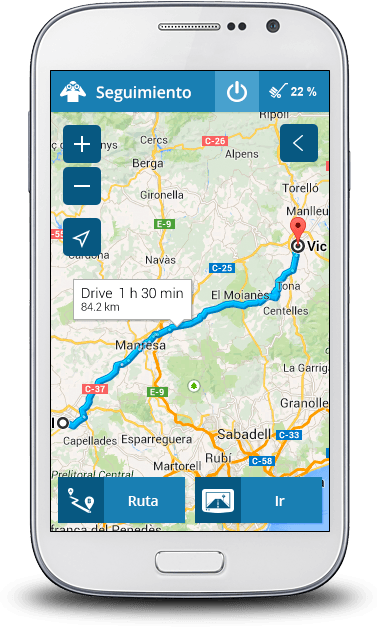 6. The app guides the driver to the next customer using the GPS navigator integrated in the phone.